Software-as-a-service (SaaS) is a fast-growing business model with plenty to offer today's tech companies. There's also a growing amount of competition in this market, which means companies must stand out and connect with customers where they are. In this digital world, that's often through email marketing.
Nothing makes me facepalm harder than getting an email from a SaaS company with a subject line that says…
"Dan, your free trial is about to expire"
If you're using email marketing as a notification tool then you're missing a huge opportunity to convert more trial users.
Worse, you're asking your free trial users to invest attention, while offering absolutely no value in return.
Email automation can be the most effective and leveraged way to fix a lagging trial to paid rate.
If you're not converting at least 10% of trial users, chances are you're NOT sending the right emails — in the right order.
What is a Free Trial Email, and Why Should You Use Them?
One of the most effective ways to get customers to sign up for a SaaS product is with a free trial email. That is, the company offers a short-term, free trial period for those who sign up through email. This way, you have an opportunity to show the company exactly what your product has to offer, get them used to it once they go through the activation process, and let them use it. When this goes well, that free trial period is often likely to lead to long-term commitment once they see just how valuable and impactful the product is.

The key to customer success with this type of promotional method, though, is that you have to have a well-designed email that attracts their attention and gets them to take action. The following email templates can help you (below), but you'll also need to know how to maximize their use to ensure you get the type of results that help to make your SaaS successful.


Best Practices for High-converting Emails
There are several things you can do to keep your emails working well for you. Follow these industry best practices for the best overall results:
Always keep emails short and to the point. No one is going to read a long, drawn-out, multi-step email. They want a fast and easy process.


The entire onboarding process should be as short and sweet as possible. With a few clicks, they can sign up and start using the product. You also want to ensure that the navigation through the product initially is very efficient and that users use their time wisely.


Build in personalization throughout this process. Generic emails are going to perform at a lower rate than those that are personalized with the person's name, company name, and even additional features, like the goal or segments that apply to the company.


Don't overdo it with the emails. Too many emails in too short of a period become frustrating and hard to keep up with, often leading to early termination by the customer. It's better to automate the process to ensure they are getting the information they need in a steady drip over the month or the free trial. You do not want to bombard them with a dozen emails on day one.


Spend some time one-on-one with your customers. Emails are great and necessary, but you also want to create a relationship with your potential new customer. Connect with them through chat, personalized emails, or even a phone call. Find out what they are enjoying and what they may be struggling with through the process.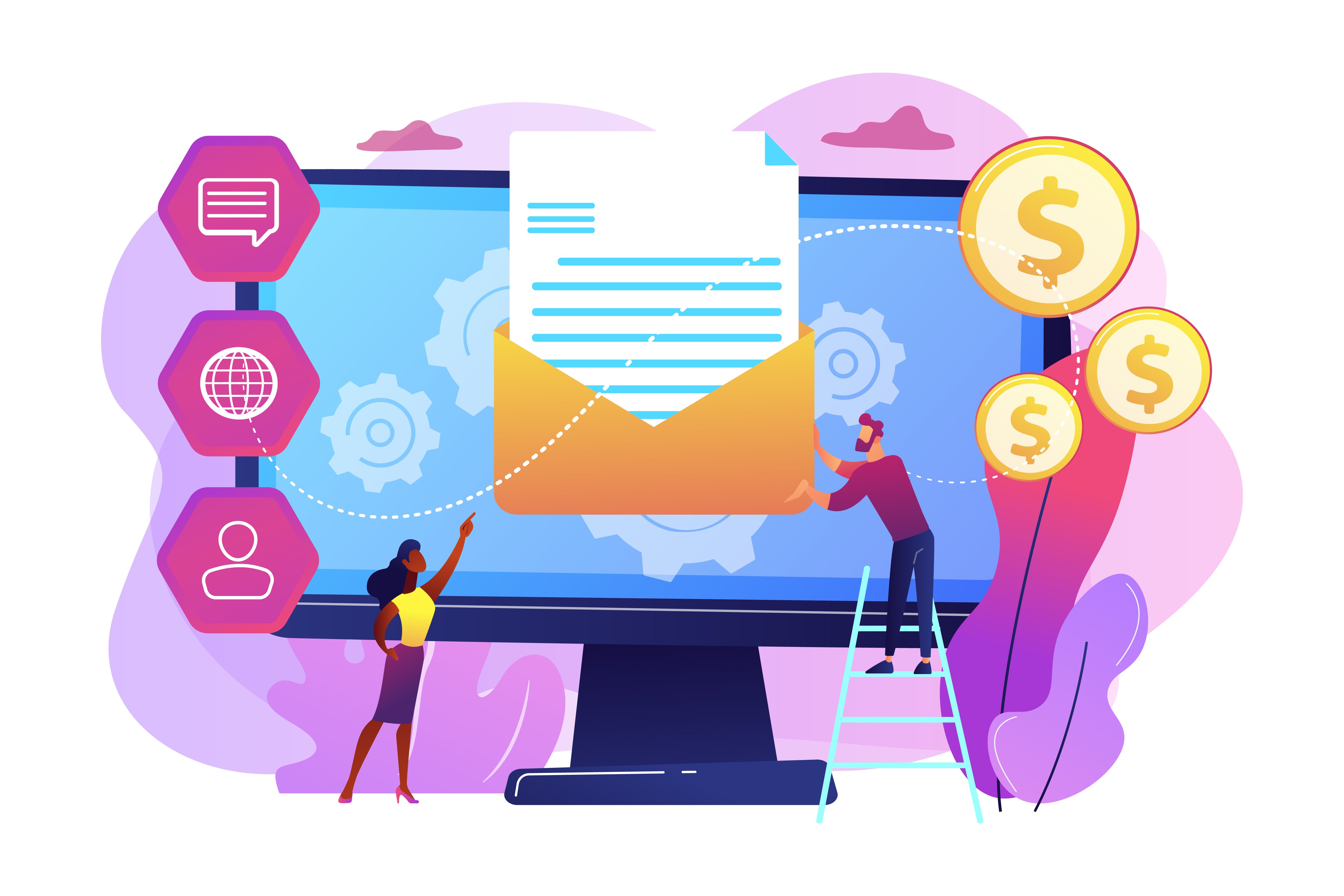 Give this video a watch to give your automated emails a massive upgrade, and then let me know in the comments if you've tested another type of free trial onboarding email sequence for your trial users that has proven successful.
Types of Free SaaS Trial Emails with Examples
Numerous types of emails exist that can support SaaS companies looking to build out their customers. That includes attracting free trial users from highly qualified targets (not just sending an email to anyone. The following are some examples of the types of emails you should have as a part of your free trial email sequence.
Welcome email
The welcome email is an opportunity to make a formal introduction to the company, brand, and product. This is a fast and reliable way to get the customer a sense of the company's responsiveness and gratefulness.
The welcome email should provide the following:
What to expect as the next step
An overview of the product
A link back to the product
Feature highlight email
To help encourage customer success on a 30-day trial, for example, specifically send emails that encourage them to try out a specific feature. Sending this one time a day over the course of the email sequence will encourage users to dive deeper into the product.
Educational email
For free trial users, it is critical to get them to actually open and use the messages provided. If they do not use the software during this initial period, they are less likely to convert into a paying customer at the end of the trial. Your educational email, then, needs to offer valuable resources to help them:
A guide to getting started
Educational insights into how various features work
Resources to help navigate roadblocks or challenges
Proactive support email
Proactive support emails do just that – they provide the free trial user with information and specific steps to take when they need more help. The goal of these emails is to specifically tell the customer how to get help when they need it.
Call-to-action email
Some of the most important follow-up emails you have are those with a call to action within them. A clear CTA is critical to telling people what they do next in order to get what you have to offer. This is typically offered later in the email campaigns as they get closer to the actual end of the trial when you want them to sign up for a paid service.
Special offer email
With active users, it may be easy to see them converting into paying customers, but that is not always the case with others. Some may need more time, or they may need more incentive to purchase. Using a special offer email can help to boost your conversion rate. Give them a deal or discount if they act on that email to sign up for full access.
Free trial expiration email
Trial expiration email warnings are the next step in the process. This will encourage customers to sign up for a service. If you have free trial users, you want to convert that trial into customers by providing an email with clear incentives, details on why they are doing so, and why they need to act right now to do so.
Feedback email
Another tool to offer that often does well in a case study is a feedback email. This is an opportunity for you to complete the communication with the customer by asking them why they didn't sign up or decide to work with you. This typically comes at the end of the SaaS free trial email sequence and provides very specific steps for them to remain on board or perhaps take advantage of another offer.
All of them are supercritical, and it's hard to imagine a brag-worthy trial conversion rate unless you implement the whole stack.
But if I were to single one out, I urge you to make sure that you're making an offer. Check out how companies like Pinterest, Slack and others convert trial users with our collection of over 80 proven email templates.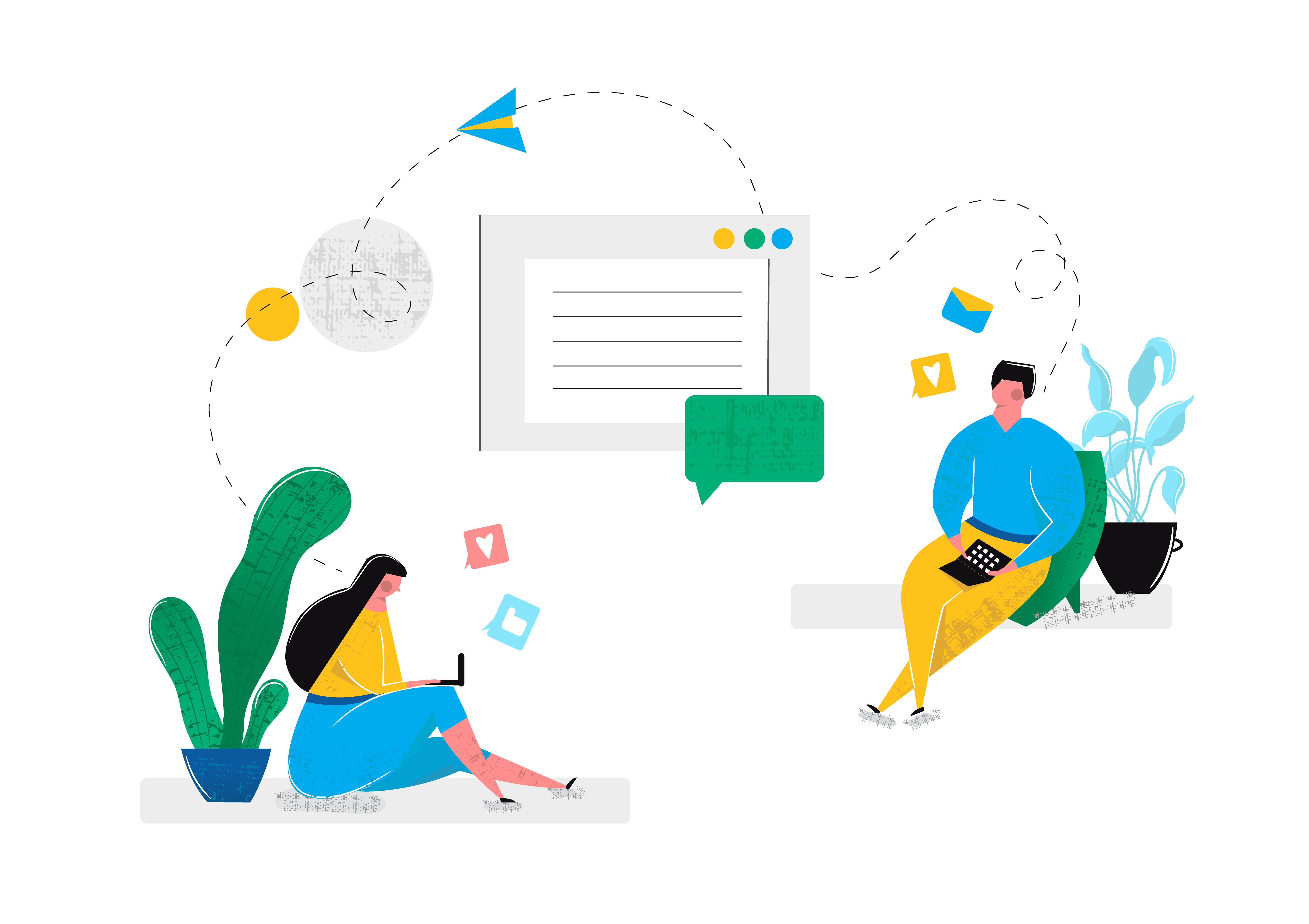 Key Metrics to Measure the Success of Your Free Trial Emails
As you consider the email templates you use for each of these messages, do not forget to focus on metrics. Metrics are the numbers – they tell you what is working and what is not, and as a result, provide you with the information you need to make bigger and better decisions. These are the most important metrics to consider for free trial marketing.

Activation rate
The activation rate is the number of people who activate and start using the product. These are the people who have gone through the emails and become active users of the product. Typically, an activation rate of 20 to 40% in SaaS is considered a solid goal. The SaaS email open rate is a good factor to look at to see how many people are looking at your offer and then acting on it.
Conversion rate
The conversion rate is the number of people who then go from being active users of the product to being paid users. The higher your activation rate is – the more people are likely to convert into paying customers. Aim for 15 to 20%, though a goal of 30% is often sought after by SaaS companies.
Churn rate
The churn rate allows you to see what percentage of people are choosing to stop being customers of your product.
Retention rate
The retention rate of your product is the number of customers that become customers and then stick around month after month. You can measure this factor over time, but it is best to aim for 30 to 50% for the first month.
Conclusion
Understanding your customers, developing a high-quality product, and then delivering quality is all critical. Yet, your email sequence throughout your free trial is going to be a critical factor in converting your would-be customers to long-term paying customers.