The SaaS industry is already a multi-billion dollar industry, and it's continuing to expand. The industry has a compounded expected annual growth rate of 11% from 2022 through 2028, according to Grand View Research, and as such, this market is likely to be worth well over $344 million by that time. This isn't just a U.S. service model either. When it comes to SaaS, countries around the world are active potential customers.
Taking a piece of that means learning how to sell SaaS B2B for today's environment. Software-as-a-service (SaaS) is any type of cloud-based software delivery model, and it's one of the most effective ways for companies to obtain the services they need over time while maintaining the latest innovations. Those companies, your customers, typically make payments annually to continue to access the service. I'll tell you what I tell all of our SaaS Academy founders: the key is offering a fantastic SaaS product and then selling it consistently.
Introduction to B2B SaaS Sales
SaaS is very much a different business model than what's typically found in your average product and goods sales service. The sales process, then, needs to be updated to meet the needs of the companies most likely to provide these services.
As noted, SaaS market projection is impressive, with some companies indicating that, by 2026, this industry will easily be valued at $307.3 billion. How can you take advantage of it within your organization? You absolutely need to improve your sales team skills and target the right potential clients.
We're going to break down the differences between SaaS sales and other industries and then crack the code on how you can beat the competition to market with a killer presell pitch.
How B2B SaaS Sales Differ from Other Sales Approaches and Industries
From early adopters until now, the B2B SaaS sales model has changed somewhat, but it's also remained remarkably the same. Some of the most important differences that all SaaS companies need to realize is the difference in the sales cycle and the overall business model:
Monthly recurring revenue model: In this sales model, SaaS businesses typically have a subscription-based pricing model, which generates monthly recurring revenue.


Churn rate is a critical factor for tracking. It comes down to things like customer experience and proper value proposition – but monitoring and tracking churn rate tends to be a critical component of the business.


The importance of onboarding is perhaps another unique element of this type of SaaS sales process. If the onboarding process for the company does not go well from the start, with ample customer support, the customer is not likely to stick around long, especially beyond any initial trial period.


The sales cycle itself is longer and more inclusive of complex integrations. This often means that customers can select the right level of service for their needs, with costs reflective of increased service.


Customer lifetime value and customer acquisition cost are two of the most important metrics to monitor. Without clear insight into the cost of obtaining a customer, especially when considered over the long term, companies cannot be sure their lead generation methods and marketing strategy are paying off.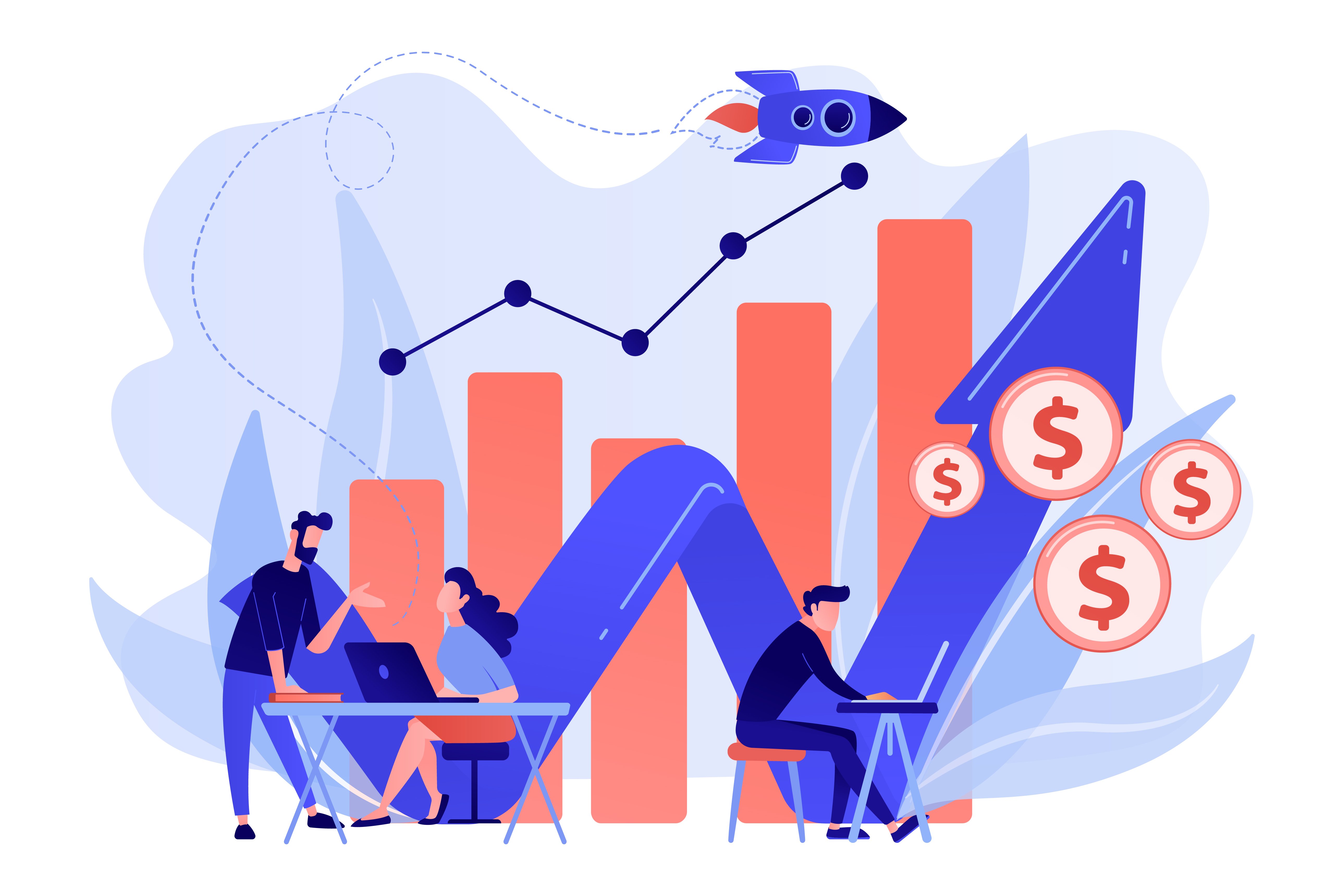 Selling SaaS B2B: A 5-Step Plan
Developing a SaaS sales strategy is critical to success. While having a solid product that is substantially different or otherwise offers some value to the target market is the first step, once you have that product, consider the following five key steps.
Step 1: Lead Generation
The initial stage in most SaaS sales strategy models is to find potential customers who need and could benefit from the product and service. Ultimately, the product or service is created around a specific target audience, offering highly specific solutions to resolve their issues. Then, the goal is lead generation through one or more methods:
Pay-per-click (PPC) advertising
Hands-on webinars and seminars
Content marketing
Referral marketing programs
Social medial marketing
Other forms of paid advertising
To be effective, the SaaS sales funnel must start by incorporating high value content, education, and a clear return on investment for the customer. Lead generation should focus on building credibility within the company and the product, becoming an industry leader within it.
Step 2: Outbound Prospecting
The next component of the SaaS sales strategy is outbound prospecting, which is often much different than what is done in other business models. Sales teams head out to find potential customers within the target market. By utilizing various touchpoints, both online and in-person, sales teams are able to generate interest in the product and provide highly effective insights that develop relationships.
Outbound prospecting should incorporate a range of methods, including:
Cold-calling highly desirable target customers
Using email marketing and email templates to build connections
Utilizing social media networks like LinkedIn to find prospects
Step 3: Sales Qualification
To maximize both SaaS marketing ROI and the overall success of customers, companies need to quickly qualify potential leads to ensure they are a good fit for the type of product and service, costs, and overall needs the company has. To do this, organizations should:
Develop specific questions to ask that can provide insight into what the customer's true challenges are
Determine what the company's budget is early on
Consider past products and services used by the company and why they failed
Step 4: Demos
At this point, customer success is not yet assured. The sales team recognizes that the product or service is a good fit and that the customer profile aligns with the services available. The next stage, then, is to offer a demo to sell the product to the customer.
Sales demos are typically only offered to those who are qualified to ensure product features and funds are not wasted on those who may not be able to use these services. Demos are not all equal. For the best outcome, focus on providing the following:
A personalized demo experience (showcasing how the product specifically works for that company)


Provide customer support and gather feedback as you go, allowing you to continuously point out opportunities and benefits


Provide opportunities for customers to ask questions, which provides an opportunity for the company to resolve all of the challenges and pain points the customer may have
Step 5: Close on the Deal
The final step is transactional – close the deal. Get the customer to purchase the product or service at the tier that's best suited for their needs. At this point, there may be requirements to negotiate contract terms or to assess any customer concerns. Once there's an agreement in place, signing the contract is next.
Bonus: Pre-selling Your Product
There are a lot of advantages to selling your product before it's even built. Primarily, that these early adopters end up funding the development! Check out my tips on pre-selling in the video below:


This is a really fun way to pitch your product in the early stages of SaaS product development . Here is a list of 30 great SaaS pitch decks. These are some of the best we've seen.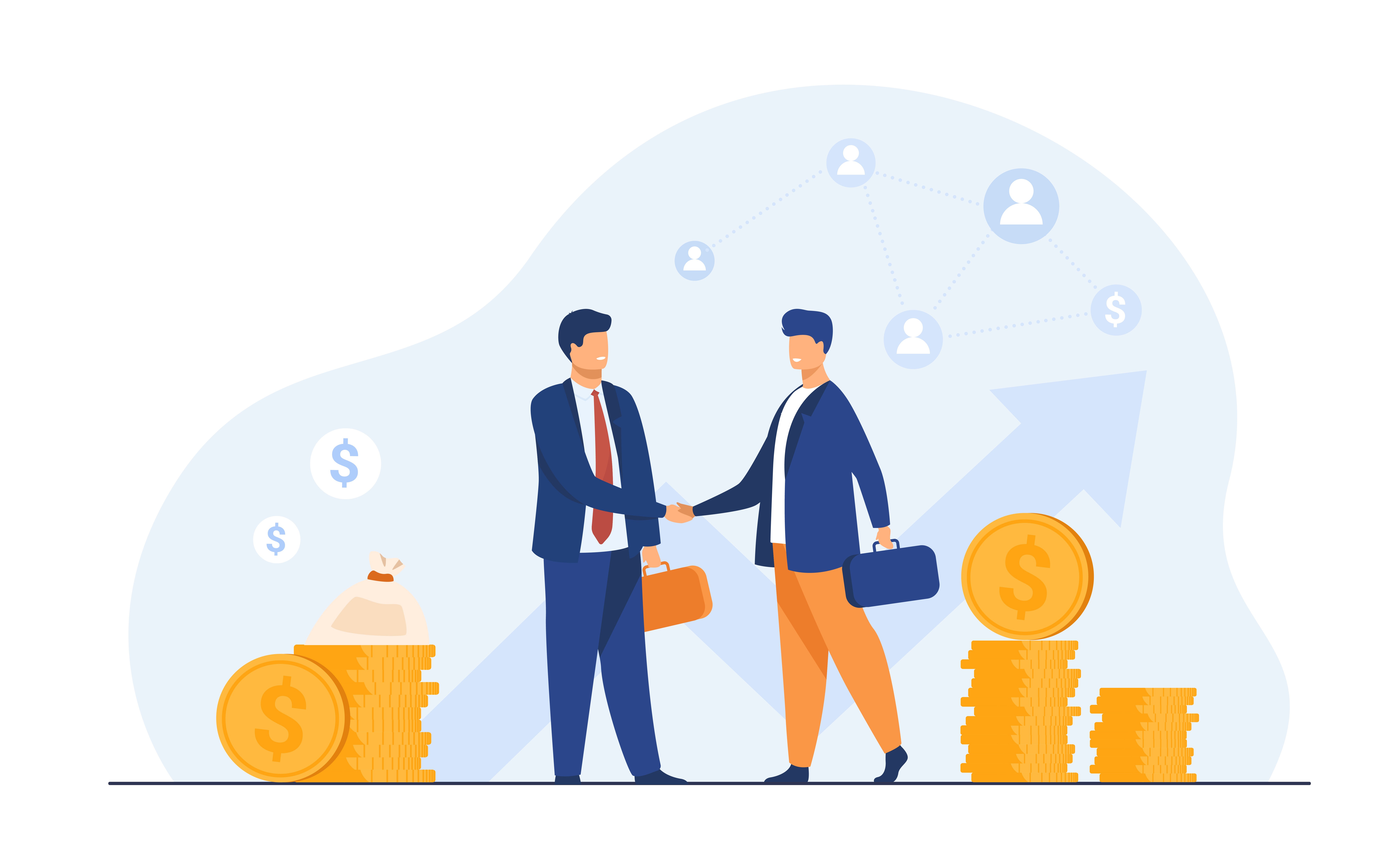 Understanding Important SaaS Sales Metrics
Key to mastering the sales funnel in this industry is tracking core metrics. We've discussed a few before, but here are some of the most important metrics to track:
Average Revenue per User (per month, per year)
Payback period
Annual recurring revenue (ARR)
Creating an Effective B2B SaaS Sales Strategy
To scale your SaaS, invest heavily in an ongoing push forward. That means consistently monitoring growth, churn rate, and SaaS marketing to better align with your goals. Some tips for developing a strong strategy include:
Create a highly focused and specific target market. Know how that product is going to directly benefit the customers within that market.


Build out compelling value and position the product as the best of all competition (be sure there's a clear, easy-to-see reason for this)


Build a brand and market based on well-defined attributes and features


Expand onward, reaching into new industries and new customer opportunities.


Always build a strong onboarding and customer support process to ensure that any investment in marketing and attaining a customer is well worth the investment.
FAQs
What Is the Typical Duration of a SaaS Sales Cycle?
The SaaS sales cycle will typically last 84 days (as an average). If the ACV of the company is under $5,000, then the sales cycle is shorter at about 40 days. Those with an ACV of over $100,000 can expect a sales cycle as long as 170 days.
How to Monitor B2B SaaS Sales Throughout the Process
Utilize the available metrics to consistently monitor the B2B SaaS sales cycle, including average purchase value, average purchase frequency, average customer lifetime spend, average customer value, and average customer lifespan.
How to Identify the Right Target Audience for Your B2B SaaS Solution?
Heavily focus your efforts on the problem-solution model. Who has a problem that your product resolves? Factors to consider in this could include the industry and location, as well as the company's size and number of employees that may need to access the product. Sales, revenue, and business trends are also valuable here