More businesses are utilizing SaaS solutions around the world. Estimates project that 80% of firms in the market use at least one SaaS application.
As more businesses adopt SaaS, the market is expected to grow to $716.52 billion by 2028.
With such high revenues, more SaaS companies will open shop. Fortunately for SaaS owners-to-be, the rise of social media platforms has made it incredibly easy to start, market, and run online-based companies.
As a SaaS founder, you need to learn the industry trends before launching a B2B service. And there is no better place to start than analyzing the current top SaaS startups.
In this article, we discuss the top 17 SaaS startups of 2023, their 5-year search growth, founders, locations, what they do, and some things you can learn from them to grow your own operation.
1. Setapp
Growth rate: 147%
Year Founded: 2017
Location: Ukraine
What they do: Having many applications on a device can be tiresome. What is more frustrating is having to sync them throughout all your devices. SetApp developers created a platform to allow you to bundle your applications on a single platform.
The subscription-based service works on your Mac laptops and computers and holds over 144 applications. The main aim is to automate some functions to help you boost productivity and efficiency.
Each of the mac apps on Setapp remains as effective as on its own. However, when used together, you get to unlock useful experiences that make your work easier.
SetApp bundles applications based on cases such as writing, finance, and web development, among others. The cases help users find the application faster and increase productivity.
The platform hosts helpful features such as drag and drops, alerts, data backup, and search. It also helps you to concentrate on the task at hand by blocking all in-app purchases and advertisements.
Additionally, the system makes your work easier by deleting duplicates and giving you extra storage space. The SaaS platform also enhances your computer by boosting your wi-fi connection and audio output.
Setapp takes care of your distribution so that you can work on perfecting your project.

2. CompStack
Year Founded: 2012
Location: New York, USA
What they do: The real estate industry is very competitive. Therefore, players in the market need to have helpful insight before making decisions. CompStak allows you to access an accurate summary of sales and lease comparables. The platform features more than 1.6 million comparables and comprehensive property analytics.
The software enables you to value assets and conduct due diligence from financing to acquisition. The data is crowdsourced from active and qualified specialists. The professionals come from various appraisal and brokerage firms.
The lease comparables include starting rent, square footage, rent escalations, expiration date, floors occupied, etc.
The sales comparables include sales price & date, cap rate, buyer, seller, square footage, price PSF, street address, etc.
CompStak allows you to customize the competitive set for each property and alerts you each time activity happens on the premise and address. You also get insight into market behavior and comparisons to similar markets at a national level.
The expert team behind CompStak ensures that the lease and sales comp is reliable and valuable. The SaaS solution detects anomalies and reviews properties to correct and ascertain facts. Then, updated comparables are uploaded to mee review standards.
The intuitive platform then maps the information in custom reports for you.
3. ProtonVPN
Growth rate: 99%
Year Founded:2016
Location: Geneva, Switzerland
What it does: While internet usage is becoming more widespread, there has been an increase in online content localization. As a result, Internet users get blocked out of sites outside their regions.
ProtonVPN strives to give you access to such regionalized content. The platform gives you access to 61 countries from all the continents worldwide.
The countries include the United Kingdom, Australia, New Zealand, Ukraine, and their latest entrants, Nigeria and Vietnam.
The IP visibility blocker allows you to bypass internet censorship and is ideal for journalists, researchers, and curious minds.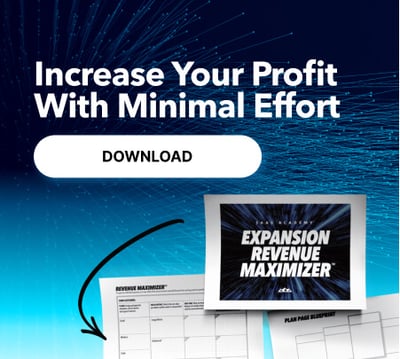 Additionally, the SaaS product gives internet users private and secure browsing. The service provider does not store your activity or share data with third parties. As a result, you get to access the internet faster without the worry of exposing your browsing history.
Additionally, ProtonVPN protects your data and passwords from hackers, even on public networks. It sends your internet traffic through an encrypted VPN tunnel where your data is safe from public and untrusted internet connections.
ProtonVPN also provides you with VPN accelerator technologies that boost your internet speeds. The accelerator also reduces latency and eliminates CPU limitations.
The software also blocks ads from sites to give you a smoother online experience.
4. CoSchedule
Growth rate: 73%
Year Founded: 2013
Location: Bismarck, North Dakota
What they do: Marketing has become a complete and tiring task. Marketers are constantly racing to manage projects, resources, and teams to meet their goals. CoSchedule provides a family of agile marketing products to help in the coordination.
Marketing entails several activities and documentation that could be chaotic. As a busy marketer, it is ineffective as they take up much of your time and resources. The platform includes a calendar that solves the planning of tasks and monitors progress.
CoSchedule also lets you do more work with reasonably lower resources by eliminating bottlenecks. As a result, you can publish more content and generate a higher return on investment.
Additionally, the software provides work & asset organizers. The two help marketers organize resources for productivity and control brand assets.
The SaaS product also features a headline studio that gives you the accuracy to beat your competitor. The headline studio improves the chances of people reading your content through attractive and engaging headlines.
Better headlines give you the confidence to formulate quality content that improves your SEO and retention. In addition, you can analyze more headlines using the platform's new algorithm.
CoSchedule also lets users integrate other applications such as WordPress and Google docs.
5. Linktree
Growth rate: 9200%
Year founded:2016
Location: Melbourne, Australia
What it does: Linktree allows you to share all your important content to audiences in a single link.
The increase in smartphone penetration around the globe has increased social media use. Consequently, more social media sites have made their way to the mainstream.
The biggest challenge for businesses is sharing content on each platform. Unfortunately, sharing content on all platforms can be tiring and expensive.
Linktree lets you create actionable links for various services such as Instagram, TikTok, Linkedin, and Facebook. You can give your customers access to your latest video, article, pictures, store, website, catalog, and post through a single link.
The SaaS business lets you customize the platform. Give your brand a pop using brand colors, fonts, and images.
The platform also allows you to collect appreciation and payment for your work. It lets you set up a payment system for your work and a place for your audiences to support you monetarily. It also allows you to collect tips and donations for your content and projects.
Linktree also provides insight into the traffic your content is garnering across different sites. The insight allows you to take action to increase visibility and reach more audiences.
The service is garnering clients, with over 12 million people using it currently.
6. Printify
Growth rate: 1550%
Year founded: 2015
Location: San Francisco, California
What it does: Printify offers artists, entrepreneurs, and business management tools to create incredible designs and produce printed merchandise.
Printify provides over 500 products like t-shirts, hoodies, mugs, socks, and other accessories for customization.
The platform provides you with an easy-to-use design tool that allows you to design and upload your designs. It then lets you set your designs strategically on the product.
You can view the end product in different colors and quality pictures. You can then order samples to confirm the quality and get your brand a perfect print service provider.
Once you have gotten the perfect product, Printify automatically publishes the product on leading eCommerce sites like Shopify and Wix. Whenever an order is made, the platform handles it to let you concentrate on growth.
Printify will give you a competitive edge against competitors with low prices. The low prices are attained due to the competition by Printify printers in giving you the lowest printing prices.
The SaaS platform also lets users manage peak seasons through a vast network of partners and automatic routing.
7. Hotjar
Growth rate: -29%
Year founded: 2014
Location: St Julian's, Malta
What it does: Hotjar aims to simplify collating data and feedback.
The SaaS service product helps software development team members to get a deeper understanding of the user needs. For example, the platform lets you see where visitors stayed longer and where they missed.
The software provides you with heat maps showing what clients clicked on and how they scrolled through your content. As a result, you get to know what is more attractive and what your customers ignore. You can also compare feedback for pages side-by-side to create scores and spot poorly performing parts.
Hotjar allows you to see how users behave to changes made to your product or service. The behavior allows you to know if the changes are working as expected. You can also spot problems within your system through rage clicking and u-turning data.
Hotjar also allows management to conduct surveys and get to know what the customer said through email marketing. You can then create products according to the client's liking. It prevents you from doing guesswork and producing products that resonate.
The platform also provides case studies from over 200,000 customers to learn how firms use it to understand clients.
8. TripActions
Growth rate: 940%
Year founded: 2015
Location: Palo Alto, California
What it does: TripActions provides management with a tool to manage the travel expenses of many employees at a go.
Managing the travel of multiple employees can prove to be burdensome. TripActions gives you the tools to handle all travel activities in an instant.
The platform allows you to book hotels and flights and control how employees spend instantly. You can also empower your staff to pay through built-in policies like physical cards and smart virtual cards. Automation makes the process smoother and perfect for everyone.
The plastic cards also make employees pay faster and unlock higher limits with no personal credit checks. They can earn up to 3% back.
The software features a dashboard where users can track budget and annual spending. The dashboard improves visibility into how money is spent on everything. Therefore, you get instant insight to take immediate action.
TripActions also lets travelers make and manage plans using mobile devices.

9. Groove
Growth rate: -1%
Year Founded: 2014
Location: San Francisco, California
What it does: Customers have always been the main focus of any business. They are the source of revenue and need to be handled carefully during the sales process.
Groove is a sales engagement platform that makes Customer Relationship Management(CRM) easier.
The platform ensures you receive accurate reporting and forecasting with real-time data. It also minimizes synchronization errors and data latency. You get to know what is driving your business by comprehending what contributes most to your revenue.
Groove provides a clear insight into your sales activities.
Groove also reduces administrative overhead by a considerable percentage and blocks API waves that put you past your Salesforce limit. Your sales representatives get 20% of their time back and use it in more productive activities.
The platform gives sales representatives a large chunk of their time to focus on more productive tasks. It has also made the Inc. 5000 list for three years and is ranked best in customer satisfaction.
Groove allows you to lower compliance risk for GDPR, CCPA, and other global privacy laws.
10. Shapr3D
Growth rate: 423%
Year founded: 2015
Location: Budapest, Hungary
What it does: As 3D printing grows in manufacturing, so is the computer-aided design market. However, complicated, expensive and clunky are associated with CAD programs.
Shapr3D is one of the services providing 3D modeling to users. It is the pioneer application for iPad and Apple Pencil and is based on a geometric modeling engine like SolidWorks'.
The application aids you in creating solid, workable models faster and lets you create and validate physical prototypes. You can bring your ideas to reality through industry-standard precision. The system combines direct modeling and an intuitive UI that gives you results fast.
The platform lets you present your ideas in a clean user interface and get live feedback and approvals. It also allows you to explore your creativity anywhere, whether in the office, on-road, or offline.
Shapr3d lets you save time spent on designing and sends you into prototyping instantly to help you actualize your project. The SaaS tool improves your workflow and designs.
11. Hopin
Growth rate: 89%
Year founded: 2019
Location: London, United Kingdom
What it does: Globalization and the latest COVID 19 pandemic have taken things online. Hopin is a SaaS platform created to solve part of the problem.
The software is an event management platform and virtual venue for online meetings and events. It is a collaborative tool that allows you to promote events using attractive, easy-to-build landing pages. The landing pages are designed to influence visitors to register and buy tickets.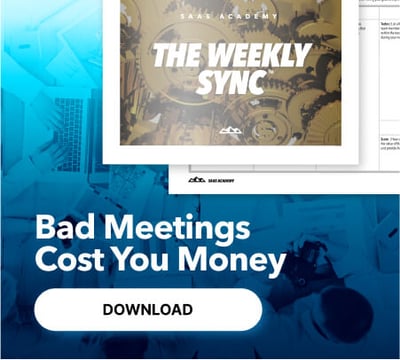 You can host webinars, networking events, trade shows, workshops, and hybrid events. It also allows your attendees to switch between venues and rooms like a real expo. You can use virtual venues to give your clients epic experiences.
Hopin provides you with a reception page where you can welcome attendees with customized schedules and tags for smoother sessions.
Finally, the platform provides insight into what worked and what failed. You can engage your audiences through interactive polls, quizzes, and Q&A to get feedback. You can also use the quizzes to keep the audience busy on their pages.
12. Fieldwire
Growth rate: 256%
Year Founded: 2009
Location: San Francisco, California
What it does: The construction business is usually hectic and entails different departments. Therefore, managing the departments and personnel can be challenging for managers.
Fieldwire enables construction professionals to plan and conduct project management on sites. It links all personnel in the field, including subcontractors, for easy information sharing.
Fieldwire allows synchronization of Box, Dropbox, and Onedrive to enable users to get updated document versions remotely.
The platform provides task management, scheduling, issue tracking, and reporting features all in one. You can assign tasks and provide updated drawings to keep the staff going and work uninterrupted.
Fieldwire allows you to record and track what employee was responsible for what task. You can manage the employees easily and repeat best practices across all projects under management.
The software lets construction managers record everything as it is built to mitigate risks and comply with the law. It documents progress through photos and comments and simplifies the inspection process.
The SaaS tool provides project owners with automated reports and analytics for progress checks. It also allows you to conduct smooth and seamless project handovers.
Fieldwire also eliminates the need for paperwork as everything is digitalized.
13. FeatureSpace
Growth rate: 106%
Year founded: 2008
Location: Cambridge, United Kingdom
What it does: An increase in financial fraud has necessitated anti-fraud strategies. FeatureSpace aims to prevent financial fraud against any fintech business model.
The platform deploys Adaptive Behavioral Analytics and Automated Deep Behavioral Networks to protect customers.
Naturally, humans do leave behind behavioral footprints whenever they conduct a task. When the behavior is analyzed, a pattern can be found by anyone.
FeatureSpace adopts the same criteria you would use to spot the behavior change in smart technology. Smart technology increases efficiency and automatically evaluates risk.
FeatureSpace looks for suspicious behavior and alerts you through messaging and emails. The SaaS platform "keeps an eye" for suspicious behavior and blocks the user from any more access before alerting you.
The software also spots authentic clients and allows them to use your platform unhindered.
The software prevents the following:
Card Fraud

Application Fraud

Payment Fraud

Merchant Acquiring Fraud

Gaming Fraud

Money laundering
Major financial service providers utilize FeatureSpace across 180 countries.
14. Netcrumb
Year founded: 2018
Location: United Kingdom
What it does: Netcrumb simplifies the process of creating a WordPress website. You can forgo coding and produce a responsive website with few clicks.
Websites and internet presence are core to most businesses in the current marketplaces. Thus, every business needs to have a well-functioning website, capable of delivering the best user experience.
Unfortunately, not everyone has the skill to create websites. Netcrumb takes the heavier work off your shoulders and guides you into creating exceptional web pages.
The platform enables you to bypass the tiresome searching for a theme, installing and customizing it. It also simplifies the process of choosing colors and fonts for the website.
The platform asks you a few questions and generates a design through automation. You can also choose templates and add or remove blocks at your will.
The SaaS tool will provide you with a preview of your site before launch. The preview gives you the experience your customers will receive; It helps you make any necessary changes to make the web pages more attractive.
Netcrumb ensures you use the least effort in creating your desired WordPress website.

15. Shopify
Growth rate: 63%
Year founded: 2004
Location: Ottawa, Canada
What it does: As the consumers move online to get info about clients, more merchants are opening online shops. Shopify is such a platform and provides small businesses a place to sell online.
The platform provides users with a point of sale to manage and close transactions. For example, you can showcase all your merchandise and goods on the platform for clients who can add them to a cart. They can then proceed to check out and pay for the goods.
Shopify is an online store and will naturally make your digital marketing easier. The platform allows you to share to other social media sites where you can get more clients.
The SaaS platform also allows business owners to manage business fluently. You can track your inventory and manage order histories.
The service also allows you to manage customers and staff on the same platform.
Finally, Shopify provides payment solutions like credit cards across 100 countries and 160,000 retailers.
16. Seamgen
Year Founded: 2005
Location: San Diego, USA
What it does: The increased demand for an online presence has led to an increase in software companies. Seamgen leads the pack in San Diego.
Seamgen expert developers and designers create websites and applications across various industries. Some of their user-friendly products belong to the healthcare, hospitality, and automotive industries.
They engage you through each process with daily updates. The updates help you have a say early in the process and get what you desire.
You will be part of the creation process, and Seamgen will provide a beta version. The Beta versions will help you gauge the work done and give your views and recommendations.
The application and websites will aid you in providing better services to your clients. You will also have a wider market reach, thus increasing revenues.
17. Docurated
Year founded: 2012
Location: Denver, Colorado
What they do: Docurated allows you to deliver curated content and analyze its performance accurately. It is a content intelligence software that eliminates the guesswork.
The platform lets you bundle your content to a central point and locate it quickly with an accurate search option. It also lets you share the content with audiences on their preferred devices.
Docurated helps you comprehend how the content is performing among the audience. It provides an in-depth analysis of what amuses the audience and recommends possible areas of improvement.
The analytics and information received are vital towards making the suitable content investment and experience. You will also have more control over the life cycle of your content.
The software will provide you with authorized and role-based access to protect your content. Each user will undergo a single sign-on authentication.
Docurated also allows you to use the metadata to set content expiration dates and automatically delete them. Deleting ensures that only fresh and up-to-date content is distributed.
The SaaS platform uses AI to provide content recommendations based on relevance and popularity.

Grow your SaaS Business with SaaS Academy
The SaaS market is expected to grow bigger. As a SaaS founder, studying the top trending startups is imperative to understand the market and its needs. Analyzing the market will help you create a helpful service and improve your chances of attracting clients.
You can analyze the top fastest-growing SaaS businesses discussed above to get a clear picture of the markets. Alternatively, you can get help from industry experts and rely on their knowledge and experience.
At SaaS Academy, we offer coaching programs to B2B SaaS founders and startups. We also have a library of resources that will prove extremely helpful in setting your enterprise for great success. Please join us today and start a tremendous journey in the SaaS world.